Our Nurses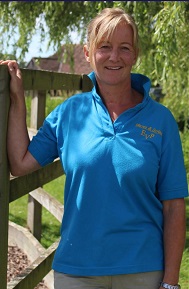 Claire Castle
Pharmacy and Head Nurse, Equine Nursing Technician
Claire has worked at the practice for the last 17 years, originally starting with Colin Bond when the practice started out at his home.
Claire has developed the role over the years, undertaking all the nursing procedures and inpatient care, but she also undertakes more of the pharmacy work and legislation. Claire is married and has two children and still finds the time to ride her thoroughbred Georgie.
---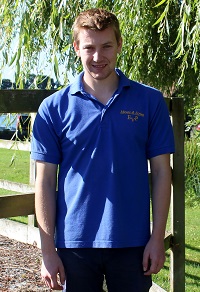 Glen Gains
Groom and Nursing Assistant
Glen joined the practice last year when Kate moved over to work in the office. Prior to joining Mayes and Scrine, Glen was a professional rider, riding and schooling many horses including being yard rider for Chris Burton, 4* Australian event rider. Glen has extensive experience with handling a variety of horses and has fitted into the team very well.
---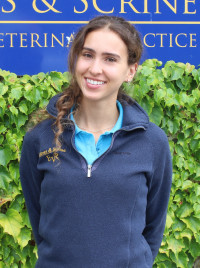 Georgie Stevens
Groom and Nursing Assistant
Georgie joins to assist Claire in the ever evolving role of groom and nursing assistant. She is enjoying learning the diagnostic techniques and procedures. She spends her spare time with her two horses and dogs and enjoys drawing.
---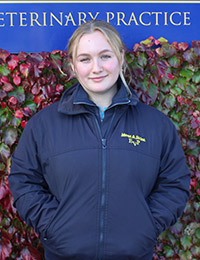 Jasmine Barnett
Groom and Nursing Assistant
Jasmine has owned horses from a very young age and has worked in local livery yards for the last 4 years learning to cope with a variety of horses and ponies and also assisting in bringing on youngsters for sale. In her spare time Jasmine likes going to the gym and riding her horses Joe and Pickle, who she events at grass roots level and spending time with friends and family.
---
---
M & S EVP Limited, Registered Office: Spitfire House, Aviator Court, York, YO30 4UZ Registered in England & Wales: 06620884 VAT Registration No. GB 228 9288 65